BRANCH LIBRARIES
Mar Mikhael Branch
98weeks, Beirut
September 11 - 20, 2013
Organized in conjunction with Mirene Arsanios and Sara Giannini
Mar Mikhael Branch consisted of approximately 25 books sourced from used bookstores in Beirut. It was installed as part of the VOLUME project, a long-term research project started in November 2013. The VOLUME project investigated the potential of libraries as sites for artistic creation and production of knowledge, as well as for the formation of critique and dialogue. For nine days, international and local artists, theorists, curators and librarians engaged the public library as a space and a concept, through a series of performances, ad-hoc interventions, talks, literary writings and installations. Events took place at 98weeks Project Space, Assabil Libraries, and in public spaces around Beirut.
Ad hoc interventions and performances by Mounira Al Solh (LB/NL), Andrew Beccone (US), Pauline Curnier Jardin (FR), Aldis Ellersdóttir Hóff (SE), Per Hüttner (SE/FR), RYBN.ORG (FR), Walid Sadek (LB).
Talk Series with Stefanie Baumann, Antoine Boulad (Assabil Association), Jessica Khazrik & Monica Basbous (Ashkal Alwan Library), Marcell Mars, Maud Stephan (Lebanese National Library).
Mar Mikhael Branch at the 98weeks website
the VOLUME project website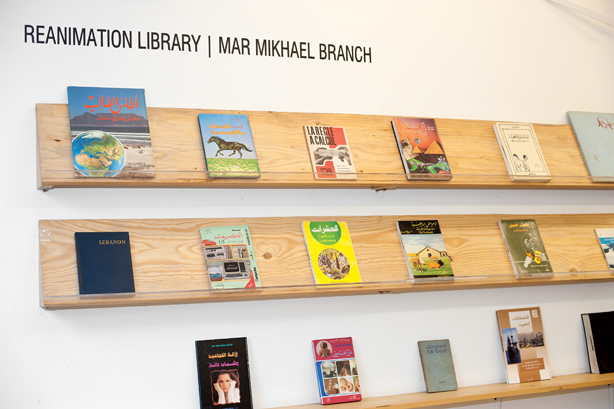 all photos courtesy of Marta Bogdańska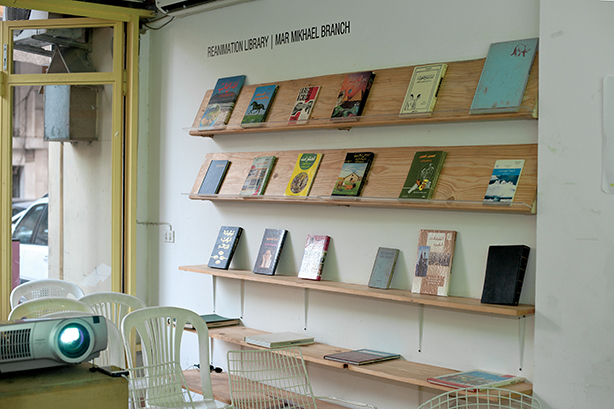 Mar Mikhael Branch was made possible by a generous Emergency Grant from the Foundation for Contemporary Arts.